What do your social media profiles say about you? In particular, as a pilot, what do your profiles tell potential recruiters or employers about you? Just about everyone has an online presence these days, and one of the first things recruitment agents and employers do is look you up online. This is a quick way to tell if a potential job candidate is who they say they are, and to check if there's anything newsworthy about them online that might make or break their chance at getting the job.
Just as you would show up to an interview wearing the appropriate outfit, you want to make sure your online presence is professional. Let's take a look at LinkedIn in particular, as well as some of the other major social media sites, and how you can best present yourself on all of them.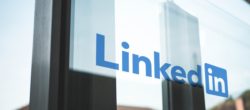 LinkedIn
LinkedIn is the #1 social site for professional networking, so this is the platform where you want to put your best foot forward. A few basic tips:
Make sure your contact details are up to date, so prospective employers can contact you.
Set your location to the area in which you're looking for work. This will make sure your profile appears in searches by prospective employers.
As for the information you include on your LinkedIn profile, let's break down the different sections:
Profile Photo
Your profile photo is the first impression you make on anyone who views your LinkedIn profile, so choose a professional but approachable photo. Your picture should be high quality, and recent – taken within at least the last few years.
Headline
Keep it short and punchy. Prospective recruitment agents or employers may not read your whole profile but just read your headline, so be sure to advertise your current role and experience. Keep it to a sentence or two that tells the viewer who you are as a professional.
About
The About section is similar to the cover letter you send along with your CV for a job application. This is your opportunity to tell prospective employers about your work experience, your education, and your career successes.
Readers want information about you quickly, so aim to provide relevant detail in a concise manner. Showcase the achievements you're most proud of and your key skills as a professional in a paragraph or two.
Featured
If you've worked on any major projects, add links to relevant websites or news articles here to showcase your talents and professional successes.
Experience
Similar to your CV, you don't need to include every job you've ever had – you can leave out the car-washing for grandma job you had as a kid! List jobs you've held that highlight your experience and how you've progressed in your career trajectory.
It's also important to ensure your LinkedIn job history and the experience listed on your CV match. Many prospective employers will look at both, and will ask questions if your CV and your LinkedIn profile show different career histories.
Education
Be sure to include your highest levels of education, specifically university degrees or short courses. Industry-specific certifications, such as training as a flight instructor or any study in aviation management, should also be included here.
Skills and endorsements
This section gives your skills credibility by showing prospective employers that others endorse your capacities in specific skill areas.
Don't be shy about asking your network to endorse you for relevant skills on LinkedIn. And, endorse others in your network – your contacts will often return the favour.
Recommendations
Recommendations are testimonials for you as a professional. Ask colleagues or individuals you've worked with professionally to write you a recommendation on LinkedIn. And, similar to endorsements, writing recommendations for others may encourage them to do the same for you.