A330 Captain in China – Temporarily on hold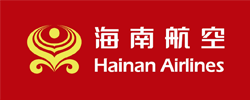 Type Rating
Non Type Rated
Description
IAC is proud to present Captain positions with Hainan Airlines on the A330 with excellent terms and conditions.
4 year renewable contract
30 days annual leave
Commuting contract with tickets provided to base within Hainan network
Chinese income taxes paid by Hainan Airlines
Excellent terms and conditions are available. If this interests you we are waiting for your application. Please register on IAC's website or alternatively contact one of our friendly recruitment specialist.
Requirements
Minimum Requirements
4,000 hours total time
Minimum of 500 hours PIC on type (or A320 for CCQ to A330) Only real flight experience time is to be included –
PICUS and SIM time are to be excluded.
Last flight on type within 12 months (A330) or 6 months (A320).
Valid and current ATPL and valid First Class Medical issued by ICAO member state (no waivers).
Passport must be valid for at least 12 months
No history of incidents or accidents.
No criminal record.
ICAO level 4 language certification
Less than 55 years of age at the start of application